Advisory & Training

LabCred
LabCred by Eurofins, provides an independent validation of your in-house laboratory, using assessors with practical laboratory experience, where you do not need to have full ISO/IEC 17025 compliance. Find out more about LabCred.
Advisory & Membership Services 
Eurofins Advisory offers confidential legal and technical advice, providing tailored expert advice and information on all aspects of UK and EU legislation in relation to the food industry. List of food topics. 
Membership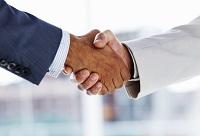 Recognising that our clients require varying levels of assistance or advice, we can respond on an 'ad-hoc' basis for one off or short pieces of work, or alternatively, we offer a range of membership services, be it on a project by project basis or frequent quick questions. Our membership schemes provide organisations with access to consultation time with our advisory team that everyone within your business can utilise, wherever they are located.
Further information on membership services Eurofins offers.
Training Courses
Our highly qualified experts with many years of practical industry experience deliver essential programmes such as Food Law, HACCP and Internal Auditing. Our bespoke courses, run at a venue to suit you, offer a flexible way of training, specific to your unique needs. For training courses held at our Wolverhampton laboratory, please view our 2017 training calendar.